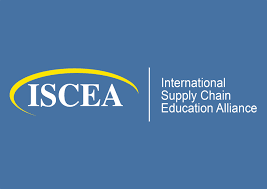 Certified Supply Chain Manager(CSCM)
​
​
Program Overview
This program is designed to provide you the opportunity to demonstrate your mastery of the body of knowledge relating to the supply chain. It is designed, combining theory and current industry practice, to provide insight and support for daily decisions. In addition to the in-depth coverage of the standard supply chain tools, strategies and methodologies, it also covers topics such as Leadership, Theory of Constraints, Lean Six Sigma, and Operational Accounting. A CSCM designation demonstrates that you are both an expert in supply chain theory, and a practitioner. It demonstrates your capability to manage and lead a modern supply chain organization.

Course Modules:
Module 1:

Supply Chain Strategy
1. Supply Chain Management Essentials
2. Strategic Planning in the Supply Chain
3. Supply Chain Risk Management
4. Business Processes and Metrics
5. Logistics - Transport in the Supply Chain
6. Logistics - Distribution Networks
7. Logistics - Inventory Management
8. Bullwhip Effect
Module 3:

Tactical Planning
9. Introduction to Sales and Operations Planning (S&OP) /
Integrated Business Planning (IBP)
10. Products and Services Management
11. Demand Management
12. Supply Management
13. Consensus, Prioritization and Strategic Planning Integration
Module 4: Relationships Management



14. Supply Chain Relationships
15. Customer Relationship Management
16. Supplier Relationship Management
17. Supply Chain Collaboration Tools
Module 5: Supply Chain Optimization



18. Information systems and digital supply chain
19. Lean Six Sigma
20. Theory of Constraints (TOC)
21. Demand-driven supply chain (DDSC) framework
22. Introduction to Demand Driven Material Requirement Planning – DDMRP
Module 6:

Complementary Skills
23. Financial key performance indicators
24. Leadership and change management
25. Introduction to project management
26. Sustainable supply chain management
Who Should Attend?

The course is suitable for:
Supply chain professionals empowered to make strategic decisions.

Organizations wanting to improve their competitive edge by providing their executives an holistic supply chain perspective.

Individuals leading a supply chain transformation within their organizations.

Top level managers, entrepreneur's and business consultants.
Course Prerequisites
Bachelor's degree or 3 years of experience in supply chain management

Learning Methodology
The learning methodology is highly interactive, consisting of a balanced mix of short presentations, the Course Director's extensive experience in this specialized field, handouts containing key articles and topic support, dialogue about leading practice, delegates' own ideas, experiences and Q&A, sharing of knowledge, discussions, feedback, scenarios, case studies, practical examples, individual and group exercises designed to assist the participants to gain a working knowledge of the topics taught and to embed the skills.
Course Duration:
6 hours per session, one session per week for 7 weeks to a total of 42 hours.