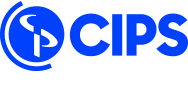 CIPS Level 2 -
Certificate in Procurement and Supply Operations
​
Program Overview

Based on the Tactical and Operational levels of CIPS Global Standard, you will come away with a clear knowledge and understanding of facts, procedures and processes related to procurement and supply. You will be able to effectively interpret information and ideas, and learn how to identify, gather and use relevant information.
The benefits of attending this course:
You will be able to recognize and describe the key transactional processes of procurement and supply.
Program Agenda
The following proposed agenda is subject to changes by the client for the ultimate benefit of improving the training ROI of delegates and the client organization. The schedule duration can also be lengthened if the client wishes to enable delegates to achieve an even deeper understanding.
Course Modules:

Module 1: Introducing Procurement and Supply (L2M1)



Module 2: Procurement and Supply Operations (L2M2)
Module 3: Stakeholder Relationships (L2M3)
Module 4: Systems Technology (L2M4)
Module 5: Inventory, Logistics and Expediting (L2M5)
Who Should Attend?

The course is suitable for:
Administrative assistant

Purchasing assistant

Contracts administrator

Stock controller

Merchandiser
Course Prerequisites
There are no formal entry requirements for this qualification.
Learning Methodology
The learning methodology is highly interactive, consisting of a balanced mix of short presentations, the Course Director's extensive experience in this specialized field, handouts containing key articles and topic support, dialogue about leading practice, delegates' own ideas, experiences and Q&A, sharing of knowledge, discussions, feedback, scenarios, case studies, practical examples, individual and group exercises designed to assist the participants to gain a working knowledge of the topics taught and to embed the skills.

Course Duration:
6 hours per session, one session per week for 7 weeks to a total of 42 hours.