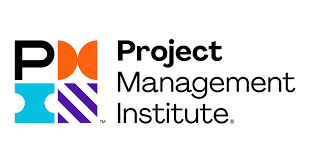 Projects Management Institute – Projects Management Professional Preparation Course
​​
​
Program Overview
The Project Management Professional (PMP)® certification is the profession's most globally recognized and respected certification credential. The PMP® designation following your name tells current and potential employers that you have a solid foundation of project management knowledge that can be readily applied in the workplace. Many corporations require that for individual advancement within the corporation or for employment, the individual must have the PMP® credential. The Project Management Professional (PMP)® certification is the project management credential of choice for numerous industries and companies. By attaining the PMP® credential your name will be included in the largest and most prestigious group of certified professionals in the project management community.
The benefits of attending this course:
Upon the completion of the program participants will gain a Solid foundation of Project Management Knowledge that can be applied immediately in the workplace . Full preparation to complete succeed in the PMP® exam . Tools and concepts that enable you to plan and implement a project

Program Agenda
The following proposed agenda is subject to changes by the client for the ultimate benefit of improving the training ROI of delegates and the client organization. The schedule duration can also be lengthened if the client wishes to enable delegates to achieve an even deeper understanding.
Course Modules:
Module 1:

Project Management Framework.

Module 2: Project Integration Management

Module 3: Project Scope Management

Module 4: Project Schedule Management

Module 5: Project Cost Management

Module 6: Project Quality Management

Module 7: Project Risk Management

Module 8: Project Communication Management

Module 9: Project Procurement Management

Module 10: Project Stakeholder Management

Module 11: Project Resources Management

Module 12: Professional Responsibility
Who Should Attend?
project managers, project engineers, functional managers and others involved directly or indirectly with projects in virtually every industry and have good knowledge or a prior background of project management.

Learning Methodology
The learning methodology is highly interactive, consisting of a balanced mix of short presentations, the Course Director's extensive experience in this specialized field, handouts containing key articles and topic support, dialogue about leading practice, delegates' own ideas, experiences and Q&A, sharing of knowledge, discussions, feedback, scenarios, case studies, practical examples, individual and group exercises designed to assist the participants to gain a working knowledge of the topics taught and to embed the skills.
Course Duration:
6 hours per session, one session per week for 7 weeks to a total of 42 hours.