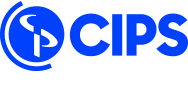 CIPS Level 6 - Professional
Certificate in Procurement and Supply Operations
​
Program Overview
This qualification will help you make a real impact in your career. It is recognized by employers world-wide for producing competent and confident procurement and supply professionals, capable of guiding and leading their organizations to sustainable success. Your learning will focus on:
Deliverin

g effective and efficient procurement and supply strategies that enhance an organization's prospects for long-term financial stability and longer-term success.

Development, configuration and implementation of global commercial strategy to achieve competitive advantage.

Evaluating the influence of strategic supply chain management and assessing the methods that are available to measure, improve and optimize supply chain performance.

Analyzing the changing ne

eds of the profession, looking ahead to consider future strategic challenges.
The benefits of attending this course:
You will be able to:
Demonstrate strategic knowledge and leadership skills

Develop excellent communication skills and the ability to work with and lead a team

Think strategically, lead and influence policy

Critically analyze, interpret and evaluate complex information, concepts and ideas

Find solutions to complex problems, all within a global context.
Program Agenda
The following proposed agenda is subject to changes by the client for the ultimate benefit of improving the training ROI of delegates and the client organization. The schedule duration can also be lengthened if the client wishes to enable delegates to achieve an even deeper understanding.
Course Modules:

Module 1 [Compulsory]: Strategic Ethical Leadership (L6M1)

Module 2 [Compulsory]: Global Commercial Strategy (L6M2)

Module 3 [Compulsory]:Global Strategic Supply Chain Management (L6M3)

Module 4 [Compulsory]: Future Strategic Challenges for the Profession (L6M4)
Module 5 [Elective]:Strategic Programme Leadership (L6M5)

Module 6 [Elective]: Commercial Data Management (L6M7)

Module 7 [Elective]: Innovation in Procurement and Supply (L6M8)


Module 8 [Elective]: Supply Network Design (L6M9)

Module 9 [Elective]: Global Logistics Strategy (L6M10)
Who Should Attend?

The course is suitable for:
Senior procurement manager

Senior category manager

Supply chain manager

Head of logistics and operations manager
Course Prerequisites
Delegate will need to have achieved the CIPS Level 5 Advanced Diploma in Procurement and Supply.
Learning Methodology
The learning methodology is highly interactive, consisting of a balanced mix of short presentations, the Course Director's extensive experience in this specialized field, handouts containing key articles and topic support, dialogue about leading practice, delegates' own ideas, experiences and Q&A, sharing of knowledge, discussions, feedback, scenarios, case studies, practical examples, individual and group exercises designed to assist the participants to gain a working knowledge of the topics taught and to embed the skills.

Course Duration:
6 hours per session, one session per week for 18 weeks to a total of 108 hours.