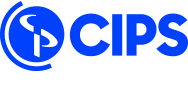 CIPS Level 4 - Diploma in Procurement and Supply
​
Course Overview
This course is developed using the Procurement Cycle as its focus, you will:
Learn about the core principles, concepts and practical applications when procuring goods or services

Gain essential knowledge and practical skills in contracting, negotiation, supplier relationships, ethics and asset management

Understand how procurement fits within the rest of your organization and how it can help to shape key future business decisions
The benefits of attending this course:
You will gain a solid understanding of procurement and supply fundamentals and you will be able to apply this immediately back into your workplace.

Program Agenda
The following proposed agenda is subject to changes by the client for the ultimate benefit of improving the training ROI of delegates and the client organization. The schedule duration can also be lengthened if the client wishes to enable delegates to achieve an even deeper understanding.
Course Modules:
Module 1: Scope and Influence of Procurement and Supply (L4M1)
Module 2: Defining Business Need (L4M2)
Module 3: Commercial Contracting (L4M3)
Module 4: Ethical and Responsible Sourcing (L4M4)
Module 5: Commercial Negotiation (L4M5)
Module 6: Supplier Relationships (L4M6)
Module 7: Whole Life Asset Management (L4M7)
Module 8: Procurement and Supply in Practice (L4M8)
Who Should Attend?
The course is suitable for:
Buyer/Procurement/Purchasing Executive

Procurement Specialist

Contracting Officer

Supply Chain Analyst
Procurement Category Manager
Course Prerequisites
The course is suitable for delegates with minimum of at least two A-levels (or international equivalent) or a CIPS Level 3 Advanced Certificate qualification. Alternatively, delegate will need a minimum of two years' relevant experience in a business environment.

Learning Methodology
The learning methodology is highly interactive, consisting of a balanced mix of short presentations, the Course Director's extensive experience in this specialized field, handouts containing key articles and topic support, dialogue about leading practice, delegates' own ideas, experiences and Q&A, sharing of knowledge, discussions, feedback, scenarios, case studies, practical examples, individual and group exercises designed to assist the participants to gain a working knowledge of the topics taught and to embed the skills.
Course Duration
6 hours per session, one session per week for 18 weeks to a total of 108 hours.