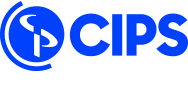 CIPS Level 3 - Advanced
Certificate in Procurement and Supply Operations
​
Program Overview
Based on the Tactical and Operational levels of CIPS Global Standard, you will learn how to apply factual, procedural and theoretical knowledge of procurement and supply. You will be able to complete tasks and address problems that are well-defined but may be complex and non-routine. You will understand what relevant information is required and how to interpret and review its effectiveness.
The benefits of attending this course:
You will have the capability to apply key tasks associated with procurement and supply operations.

Program Agenda
The following proposed agenda is subject to changes by the client for the ultimate benefit of improving the training ROI of delegates and the client organization. The schedule duration can also be lengthened if the client wishes to enable delegates to achieve an even deeper understanding.
Course Modules:

Module 1: Procurement and Supply Environments (L3M1)

Module 2: Ethical Procurement and Supply (L3M2)


Module 3: Contract Administration (L3M3)


Module 4: Team Dynamics and Change (L3M4)
Module 5: Socially Responsible Procurement (L3M5)

Module 6: Socially Responsible Warehousing and Distribution (L3M6)
Who Should Attend?

The course is suitable for:
Administrator

Assistant buyer

Assistant contract officer

Contract analyst


Stock / inventory controller / planner



Course Prerequisites
There are no formal entry requirements for this qualification.
Learning Methodology
The learning methodology is highly interactive, consisting of a balanced mix of short presentations, the Course Director's extensive experience in this specialized field, handouts containing key articles and topic support, dialogue about leading practice, delegates' own ideas, experiences and Q&A, sharing of knowledge, discussions, feedback, scenarios, case studies, practical examples, individual and group exercises designed to assist the participants to gain a working knowledge of the topics taught and to embed the skills.

Course Duration:
6 hours per session, one session per week for 8 weeks to a total of 48 hours.